Increase your website conversion rates with our CRO services
What is Conversion Rate Optimization?
Conversion Rate Optimization (CRO) is a systematic process of refining and upgrading web pages to convert website traffic into new leads or customers. While SEO focuses on optimizing your websites to be more visible for users and search engines, CRO focuses on converting these users into leads, and ultimately into customers once they are on your website.
Small changes and tweaks can greatly influence the conversion rate of your website. CRO helps to direct website visitors straight to downloadable assets, make them sign up for newsletters, complete contact forms, or call you. As it takes huge efforts to bring new users to your website, it is crucial that once they reach your site, they interact and convert.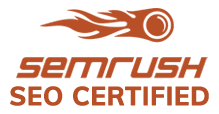 Ingold will help you in converting website visitors into new customers
Depending on your objectives and ongoing site performance, our team will tailor the CRO service as per your goals and needs. Our certified professionals have the expertise and tools to help maximize your website traffic.
We will start by first conducting a CRO audit which will lay the foundation for a long-term teamwork. We will extract any conversion opportunities available to you by keeping a track of what already exists on your website. Our team will form a strategy for you to move forward with the process.
The experts at Ingold Solutions will help optimize your website by closely monitoring the entire user journey to get more information about the site visitors and what they are looking for. This is also essential for making any adjustments to review the performance before moving forward and making any further changes.
We help you to deliver your users a better experience on your website
Conversion Rate Optimization helps to streamline the user's journey on your website and provide a better overall experience.
It not only benefits the end user but also helps to get positive results from the other areas of your marketing such as SEO. Positive user experience can be a ranking signal for Google; by improving your website, you will be able to enjoy more online visibility as your site will become an attractive destination for your users.
We offer complete website conversion optimization services
As a part of our CRO services, we monitor how your visitors navigate your website pages, using heat-mapping software. This information further helps to make informed decisions concerning the website design, images, content, call to action, and much more. As an end-to-end digital service, you will be given complete access to a team comprising of experienced digital marketers, content writers, web designers, and a test team.
Our experts are adept at monitoring user behavior, collating the results, and determining the next steps to improve your conversion rates. With thorough research, data analytics, and implementation, our certified experts will help you to improve your website and enhance your ROI to grow your business.
It is possible to improve user experience with consistent and continuous monitoring of user behavior on your website. Our CRO upgrades make sure that the visitors find your contact details and other essential information with ease, which in turn will lead to a better on-site experience for them and new opportunities for you.