SEO Audit Services- Get a 360-degree audit and action plan
A thorough SEO audit is the swiftest and most efficient way to determine how your website is performing and why it isn't ranking as high as it should. We provide comprehensive and transparent SEO audit services and analyse the technical, on-page, and off-page SEO of your website. Scroll down for more details or contact us for a custom proposal!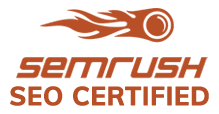 Why not #1 in Search Results? Get answers with our SEO Audit Services
Are you facing difficulty ranking in the major Search Engines, but you don't know exactly why? Don't worry, Ingold Solutions, a leader in Search Engine Optimisation offers SEO audit services to identify the issues in your website. Our certified experts will analyse your website and create an actionable strategy to maximize your online visibility.
Our SEO audits include the following processes:
A comprehensive website analysis to assess its strengths and weaknesses and determine an SEO strategy.
Identifying the off-page and on-page factors that affect search positions.
An overall SEO audit report, including backlink report, competitive scorecard, and future site strategy.
How do our SEO audit services work?
Ingold's team of certified experts starts auditing your website SEO with a thorough analysis of your website and its analytics to evaluate the action needed to optimize it in the best possible way for search engines.
Based on the analytics report, Ingold Solutions offers proven recommendations to boost your search engine rankings and overall improvement of your website.
Our recommendations may include, but are not limited to:
Content Duplication
Broken and dangling links
Similar title tags
Duplicate meta descriptions
Web copy editing
HTML validation
Browser and resolution compatibility
Page loading times
Site statistics
Error pages
All of this is included in both our off- and on-page SEO audit and are only some of the many elements that Ingold Solutions will address as a part of your SEO audit services. Each of these factors plays a role in attracting customers to your site.
Why should you invest in our SEO Audit Services?
Our SEO experts have specifically designed SEO audit services for clients who face issues ranking for targeted keywords. It may be because your site is too slow, but you can't confirm it, or due to content duplication, but you don't have the required tools to check. This is where we come in.
Ingold Solution's SEO auditing process encompasses investigating all the possible factors from indispensable on-page elements to comprehensive sitemaps. Our team will study and scrutinize your website and pinpoint exactly where you can improve your marketing strategy and provide solid actionable advice on how you can improve them.
Regardless of what your needs are, SEO audits are the first step to creating a functional online marketing strategy.
At Ingold Solutions, we specialize in several critical SEO areas ranging from traditional and local SEO to e-commerce. This is what enables our team to assess your SEO strategy and discover opportunities.
How can you get started with our SEO Audit Services?
You can simply call or connect with our certified experts by clicking on the contact button.
Our team will ascertain which SEO audit service plan is best suited for your website and schedule the process when the time is right. In the end, we will present you with a detailed report of our findings and walk you through the next steps to get your website's rank higher.
Whether you require a local SEO audit or you're just looking for a third party to conduct an online SEO audit, Ingold Solutions provides you with the most reliable, effective, and affordable solution.