Turn Traffic into Revenue- SEO Services by Ingold Solutions
SEO is a synchronized combination of science and art as success here is driven by both good data and a creative approach. Being certified Google Ads Partner and ISO Certified Firm, at Ingold Solutions, we are deeply rooted in our value of bestowing ethical SEO that bring tangible and long-term results. With SEO campaigns specifically designed for your business, we have the expertise to help you in increasing your bottom line. Trust us with your SEO campaigns and earn more qualified search traffic to your website today.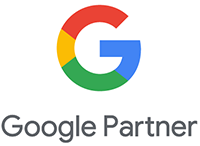 SEO Services That Drive Traffic and Increases Revenue
If you are striving for serious business growth, Search Engine Optimization or SEO is the strategy you should go for. It is simply because SEO targets those users that have more probability to convert on your website and takes them there.
To achieve a return on your investment, the SEO must align with your business strategy. At Ingold Solutions, our certified experts invest their time in understanding your business by researching and analyzing your target group, your industry etc,. to better serve your needs. We give you technical advice on where improvements need to be made and could be made in future. We help you capture the attention of your target audiences by creating new content. Through our promotional strategy we help your brand get noticed online and build your site's authority.
Ready to start with optimizing your website? Contact us today and chat with an expert strategist from our SEO team about how we can improve your company's search engine rankings and help you earn more revenue from them.
EXPLORE OUR SEO SERVICE PLANS
Features

Starter

750 € Per month + VAT

Advanced

1200 € Per month + VAT

Elite

1400 € Per month + VAT

Included Hours Per Month

50
80
120

Term

3 Months
4 Months
6 Months

Team Member

Account Executive
Dedicated Account Manager
Dedicated Account Manager

Audience Research

Number of keyphrases optimized

upto 20 Keywords
upto 30 Keywords
upto 40 Keywords

Pages Optimized

upto 7
upto 10
upto 15

Technical Website Analysis & Opportunity Report

Keyword research & selection

Keyword mapping to target pages

Title Tags & Meta descriptions

Robots.txt optimization

Important Event XML sitemap creation & submission

Quarterly Earned Media Content Assets - Content, Linkbuilding, Consulting, or CRO Assets

Google My Business optimization (if needed)

Information architecture audit

Canonicalization analysis

Initial external link analysis and disavow

Link redirect audit

Internal linking restructuring & optimization

Duplicate content analysis

Header Tags Optimized (Ex. H1s)

Setup of website sitemap

Image optimization

Upto 10 Images Monthly
Upto 15 Images Monthly
Upto 20 Images Monthly

Custom 404 error page setup and optimization

Schema Implementation (JSON-LD)

Link Building and Content Development

Google Analytics setup w/ conversion tracking

Google Analytics traffic analysis

Google Data Studio Reporting Dashboard Setup

Google Analytics Custom Dashboard

Ongoing monthly traffic, goal & CPL reporting

Ongoing user experience reporting and Recommendation (bounce rate, device category, etc.)

Scheduled Meeting

Fortnightly
Fortnightly
Weekly

Setup

12 - 14 Days
12 - 14 Days
7 - 10 Days
Choose your Plan
Choose your Plan
Choose your Plan
* Please note that the clients need to allocate the budget for the paid campaign
We Offer Custom SEO Packages at Transparent Costs
For every business we partner with, we develop customized strategies specifically designed to meet their business goals. The deliverables in our pricing table gives you a glimpse at the depth of the service our SEO team renders.
Optimizing for organic search encompasses a range of SEO techniques, and Ingold Solutions leverages each one to help your business to grow and thrive among your competitors.
We design result driven SEO strategies for our clients. We pride ourselves on our winning combination of competitor analysis, keyword research, transparent reporting, content creation, data analysis, data analysis link building, that helps boost your business's revenue.
As your SEO service provider, we offer you to pick from three different plans for our services, including Starter Plan, Advanced Plan, Elite Plan.
Depending on what SEO services plan you choose, you'll have to pay a specific amount per month after your initial campaign investment. For clients who choose our Elite Plan, we offer custom search engine optimization pricing.
Why do you need SEO services?
Any business that wishes to thrive online and create an online audience must befriend SEO as it is one of the most crucial digital marketing channels. Whether you want to create a global representation of your company with a website or want to sell your products via e-commerce website; for your online presence to be discoverable and visible, a well-designed SEO plan that is effective in targeting your right audience is indispensable. Boosting the visibility of your brand on search engines such as Google and Bing elevate the crux of your business. While most quality marketers recognize the power of search marketing, not all of them have the expertise, resource, or the time to invest in it.
SEO is a progressive discipline that requires skill, strategy, and patience. Big businesses that strive to achieve success digitally are now hiring SEO agencies that can provide them with proper guidance to help them achieve their digital goals.
Why Ingold Solutions is your best Choice?
Ingold Solutions is a certified Google Ads Partner and ISO Certified Firm that has certified digital marketing professional experts from Google. SEO agency are backed by a stellar track record and proven processes and has the eligibility to provide advice, support, and assistance on your way to successfully establish your company in local or global markets. Our custom SEO campaigns target off-page and on-page SEO that includes keyword research and content implementation to help guide your precious audiences to your online portal.
Not just that, our Google certified team of SEO experts and your dedicated account manager will scrutinize the results of your business's SEO strategy to ensure your campaign is performing at its best.