Why Us
At Ingold Solutions, we have a strong team of Digital Marketing Experts to strategize and run your online marketing initiatives. Being a certified Google Ads Partner and ISO Certified Firm, we know how to run successful Google Ads Campaign to boost your business. This is why, companies across the globe trusts us as their digital marketing partner to expand their business.
Meet Your Business Goals with Certified Experts Working on it
Certified Google Ads Agency Partner
We are a Certified Agency Partner of Google Ads. Which means , you can directly work with a specialized agency with specialists with the title of Google Qualified Professionals having in-depth knowledge of running highly targeted Google Ads and ensuring highest quality of services. Over the past few months, we have successfully managed high ad budget, which shows our consistency and efficiency in handling our clients' ad campaigns. Simultaneously, we are identifying new growth opportunities and sustain their success at an ongoing basis.

Our Google Ads campaigns are conducted according to the latest knowledge, state-of-the-art system functions and an innovative approach.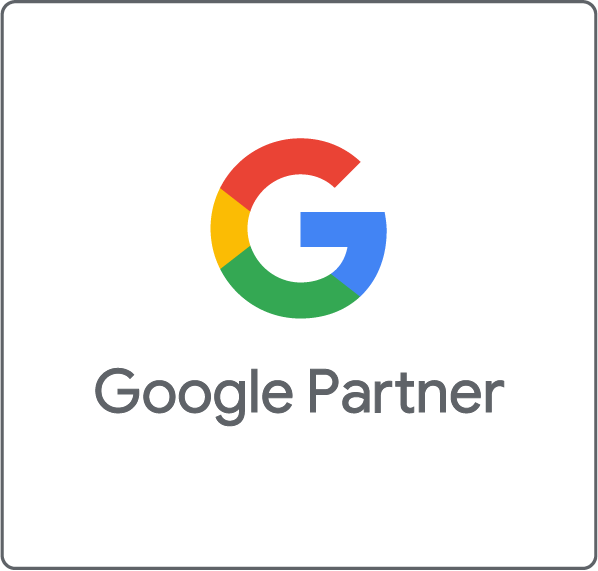 We have been running ads since the onset of Google Ads (AdWords) program
We own the status of a Certified Google Ads Agency Partner
Handling Clients accounts with high budgets
Hassle-free & Flexible Contracts
Helping multilingual clients across the globe
Certified Google Tag Manager Specialists (Tracking Events for tracking Goals and Leads)
We have a team of Certified Google Tag Manager Specialists, who can provide you accurate results for lead conversion tracking, site analytics, remarketing, and more. The team can help you track activity across your sites and apps, which further helps you track if the business goals are perfectly met. With us, you can access an array of Google's exclusive features to track events and leads with zero glitches.
Certified Google Analytics Specialists ( For effortless reporting in Custom Dashboard)
Certified Google Analytics Specialists in our team can get you accurate data about the state of your website, which further will facilitate crucial decision making about it. Using Custom dashboards, from Google Analytics, you can collate data-driven information about multiple accounts thus allowing everything to be put all in one place. With it you can have a smart look at the most crucial KPIs, such as active vistors, audience overview, traffic sources, new and returning vistors, efficiency of the organic and paid campaigns and most importantly conversions, on the basis of which you can opt for crucial business decisions.
HubSpot Certified Marketing Specialists
We have a team of HubSpot Certified Marketing Specialists, which means, you can have the most skilled and seasoned HubSpot experts to carry out your digital marketing initiatives. Our team of talented strategists and marketers bring creative thoughts, skills, and ideas to the table, which helps clients to solve marketing hurdles and help them in reaching their business goals. We help brands cater to the ever-changing needs of consumers and build strong relationships by leveraging the power of content, digital marketing, and tech activations. As a HubSpot Certified Marketing Specialist, we are well- equipped to meet your growth challenges and opportunities head-on.