The Ecommerce Berlin Expo 2022 conference was held on 5th May and it was a huge success!
If you had attended, we are sure you learnt a lot about the eCommerce industry and got the opportunity to network with many in the relevant industry.
However, if you could not make it to the event this year, here's a recap of everything that happened during the conference. Continue reading to learn about the current trends and insights from some of the finest experts in this industry!
Here's what you missed (or want to remember) from Ecommerce Berlin Expo 2022!
Some of the eminent personalities under one roof
This year's conference had some of the biggest names in e-commerce – and it's still beyond us that we managed to get them all in one place. Numbers speak for themselves. We had over 30 hours of presentations throughout all of our stages. – Mark Tomaszewski, MD at E-commerce Berlin Expo
There were industry stalwarts and rising stars on the list, but they all had one thing in common – a passion for e-commerce and a lot of information to share.
Rolf Kimmeyer from Amazon, Ben Harmanus from Hubspot, Chiara Fraune from Douglas, Matthias Ganz from MediaMarktSaturn, Andrzej Kawalec from Vodafone, Philipp C. Engelmann from KADEWE GROUP, Peter Hartmann from Henkel, Inés Fernández from Delivery Hero, and Christina Wolff from TUI.com were among the most popular speakers.
Marketplaces, pandemic impact, payment methods, personalisation, conversational commerce, logistics, sustainability, and even more futuristic topics such as metaverse were among the most discussed topics.
Ingold Solutions as a participant
There was something for everyone, whether you're new to eCommerce or have been in the game for years. As an SAP Silver Partner, we got an opportunity to participate and showcase some of our products at the expo:
ERP Solutions Powered by SAP Business One
E-Commerce by Adobe Commerce
Data-driven Digital Marketing
Powerful Social media campaigns
Personalized And Responsive Website Designs
Impactful Graphic Design & Print Media
Not just this, we even got a chance to interact with Mr Rene Becker (Channel Account Manager DACH at Zebra Technologies). He was truly impressed by customer success stories and promised to grow partnerships resulting in better outcomes.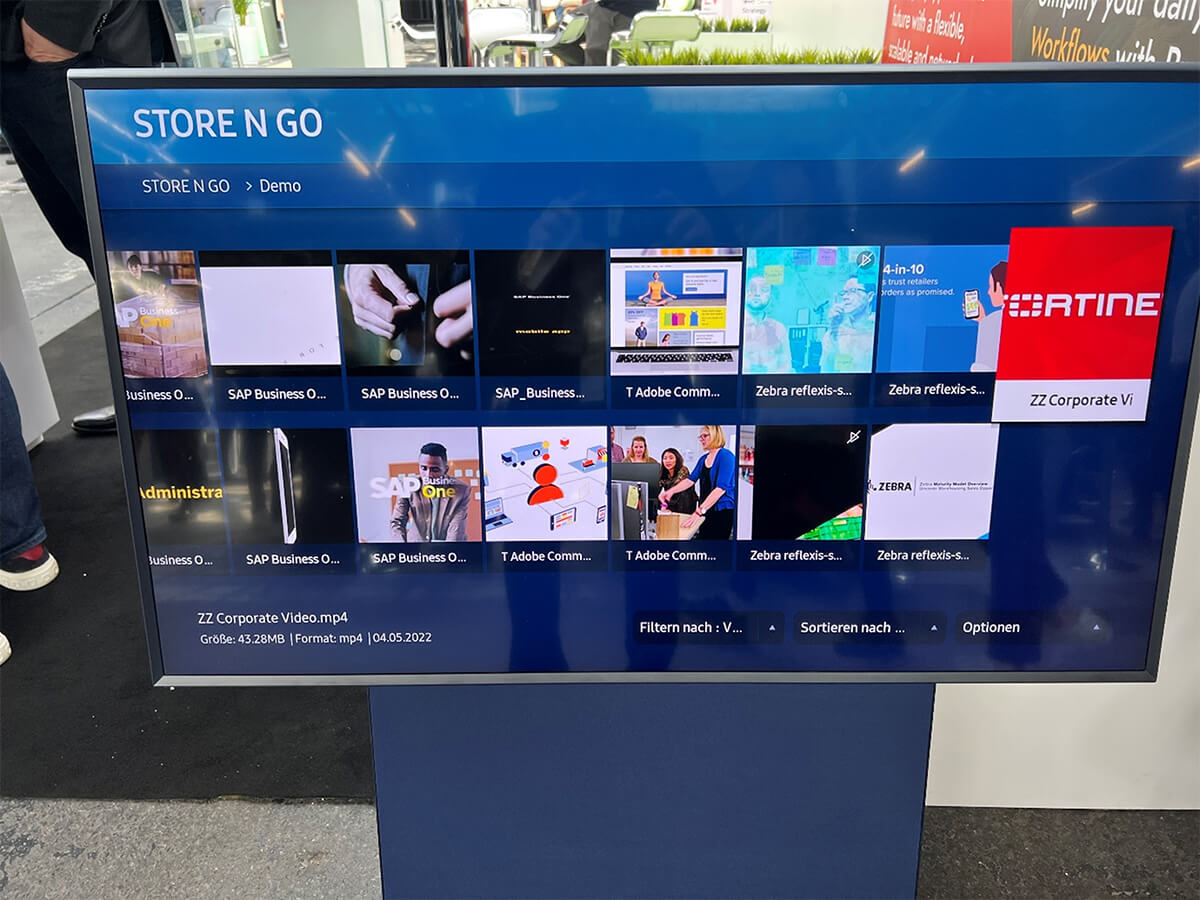 We also interacted with numerous other attendees at the expo and explained how we give SAP solutions to our customers for them to have a stronger competitive edge in the retail business and stand out from the crowd. With Adobe Commerce, we simplify management for both B2B and B2C store owners by providing a streamlined workflow and a unified customer experience.
If we learnt anything from this year's conference, it's that the future of eCommerce is bright - and there are some major trends on the horizon.