We're excited for the E-commerce Berlin Expo 2022, which is coming up in a few weeks! With plenty of eminent speakers and exhibitors, this year's expo will be larger and better than before. If you plan on attending, be sure to look over the schedule for the day. The expo's agenda is jam-packed with events that will educate you on everything you need to know about E-commerce!
About the E-commerce Berlin Expo 2022
The E-commerce Berlin Expo is a one-day event scheduled to take place on May 5, 2022. This Expo is an excellent opportunity to learn about the newest E-commerce trends and advances. You'll network with other industry experts and learn from their experiences. You will have the opportunity to show off your latest products and services to a big audience as an exhibitor.
As an E-commerce service provider, Ingold Solutions is also participating in the expo. This is a great opportunity to meet in person after the virtual expo in 2021. You can find us at booth no. A4.4
We are an SAP Silver Partner, and we help organisations of all sizes in the retail industry run more efficiently by digitally transforming them. Our knowledgeable team specialises in SAP Business One, which serves as the primary ERP system platform for retailers.
At the E-commerce Berlin expo, we will be showcasing our key products:
ERP Solutions Powered by SAP Business One
Adobe Commerce's E-Commerce
Digital Marketing using Data
Social media campaigns that perform
Website Designs that are personalised and responsive
Graphic Design & Print Media that creates an Impact in marketing
Along with us, over eight thousand guests, 206 exhibitors, more than 50 speakers, and more than 50 media partners are expected at the event venue.
Agenda Overview
There are a lot of exciting things planned for the E-commerce Berlin Expo! Here's a rundown of what to expect this year during the event:
Technology and Innovation are Transforming the Face of Ecommerce - You'll learn about how technology is changing the face of E-commerce. AI, chatbots, customisation, and other issues will be discussed.
Ecommerce Omnichannel & Multichannel Strategies - The speakers will discuss how to establish a unified omnichannel or multichannel strategy for your company. They'll talk about last-mile deliveries, cross-channel management, and other subjects.
Platforms & Marketplaces - You will look at the role of marketplaces and platforms in E-commerce in these talks. The speakers will talk about how to pick the right platform, create a marketplace strategy, and more.
New Retail Technologies - The latest retail technologies are transforming how firms operate. In-store technologies, mobile commerce, and more will be discussed during sessions with experts.
You can't miss it!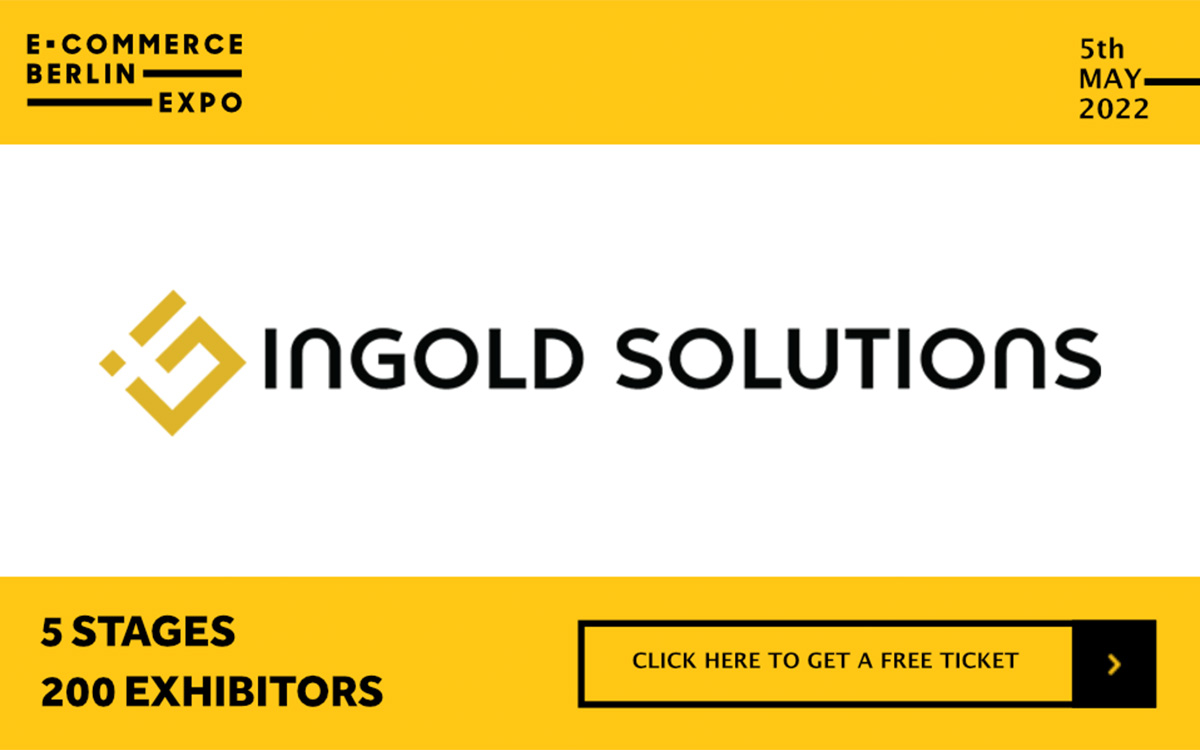 Selected Speakers For The Day
"The world of e-commerce is developing at breakneck speed – and so are we. This is why we would like to offer you an overview of the most important e-commerce trends, technologies, and innovations brought by our speakers to our stages."
Mark Tomaszewski, Managing Director at E-commerce Berlin Expo
The organisers of the EBE have brought together several of the industry's best thinkers. They recognised the importance of innovation in any industry and invited professionals from different fields to speak in the expo. Attendees will have the opportunity to hear from the best in the industry throughout the event.
During the EBE, leading industry experts give speeches and share their experience on a series of levels, allowing guests to learn about current e-commerce trends, use cases, and predictions. Representatives from HubSpot, Amazon, BigCommerce, MediaMarktSaturn, Pipedrive, Vodafone, Otto, Delivery Hero and others will be on the EBE stage in 2022.
Of course, that's not all — the E-commerce Berlin Expo has more than 50 top-notch speakers. Here are a few speakers to hear from:
And more...
What You Can Expect
Over 8000 guests from both the B2B and B2C sectors can effectively network
200 German exhibitors and 15+ overseas markets
There are endless opportunities to develop relationships with the market's big players
On multiple stages, there will be over 50 speakers
You pay nothing. The event is free to attend!
The event is free to attend, if you register online through the official website.