Since the launch of Magento's enterprise edition, merchants have been wondering what's new. After Adobe changed its name from Magento Commerce to Adobe Commerce, the confusion and doubts related to the add-ons and names got a bit clear.
This cutting-edge, feature-rich e-commerce development platform is intended for online businesses looking to expand their reach and provide an outstanding client purchasing experience. It is a collection of features designed to provide a consistent consumer experience. It is owned by Adobe and has evolved into an omnichannel solution for B2C and B2B merchants seeking an enterprise edition.
If you opt to run your site on Adobe Commerce Cloud, you will gain improved security measures as well as a faster website for your target audience.
How Ingold Solutions Can Help
Ingold Solutions, an Adobe Bronze Solution Partner in Berlin, is a trusted provider of Magento B2B and B2C e-commerce solutions. We provide 360° solutions, including IT services and digital innovations, to a diverse customer base across the European market, in order to streamline enterprises and client relationships.
Our experienced web development team ensures that your website has the best site architecture, content, design, functionality, and integration with your marketing and other apps.
How Adobe Commerce Can Help To Scale Up Your Business
Adobe Commerce includes built-in B2B functionality
If you choose Magento open source, you will need to execute a lot of custom development to provide a functional e-commerce experience to your B2B audience. However, as an Adobe Commerce Partner in Berlin, we can provide pre-built B2B commerce solutions such as:
Price calculators and customer-specific product configurations
Product catalogues and prices tailored to each customer
Workflow approval and purchase order support
Order management and multichannel sales
Get Hybrid Business Model Support
Managing both B2B and B2C storefronts at the same time is difficult, especially when using a platform that does not support both types. This will be time-consuming and expensive with Magento Open Source. Adobe Commerce, on the other hand, is ideal for hybrid businesses because of the following reasons:
Seamless maintenance processes simplify the technological stack
A single administrator can manage several stores and products
Bring new B2B and B2C products to market as quickly as possible
Consistent, branded B2B and B2C experience
Unify data across your commerce operations to optimise business goals
Modern And Secure Architecture
Businesses must stay up with rapidly evolving technology by constantly upgrading their e-commerce stores. Many companies are still using Magento open-source and are unaware that it is based on 10-year-old technology, making it more vulnerable to security risks and breaches than Adobe Commerce modernised technological solutions.
Easy Integration With ERP Software
As an Adobe Commerce Partner in Berlin, we can link your e-commerce platform with your ERP system to provide a better consumer experience as well as useful business intelligence. When your ERP software has access to your shop data, such as customers and sales, you can gain a picture of your company's entire performance.
We are always trying to make our customer experience better. This is the reason, we participated in Adobe Commerce Partner Huddle, 2022.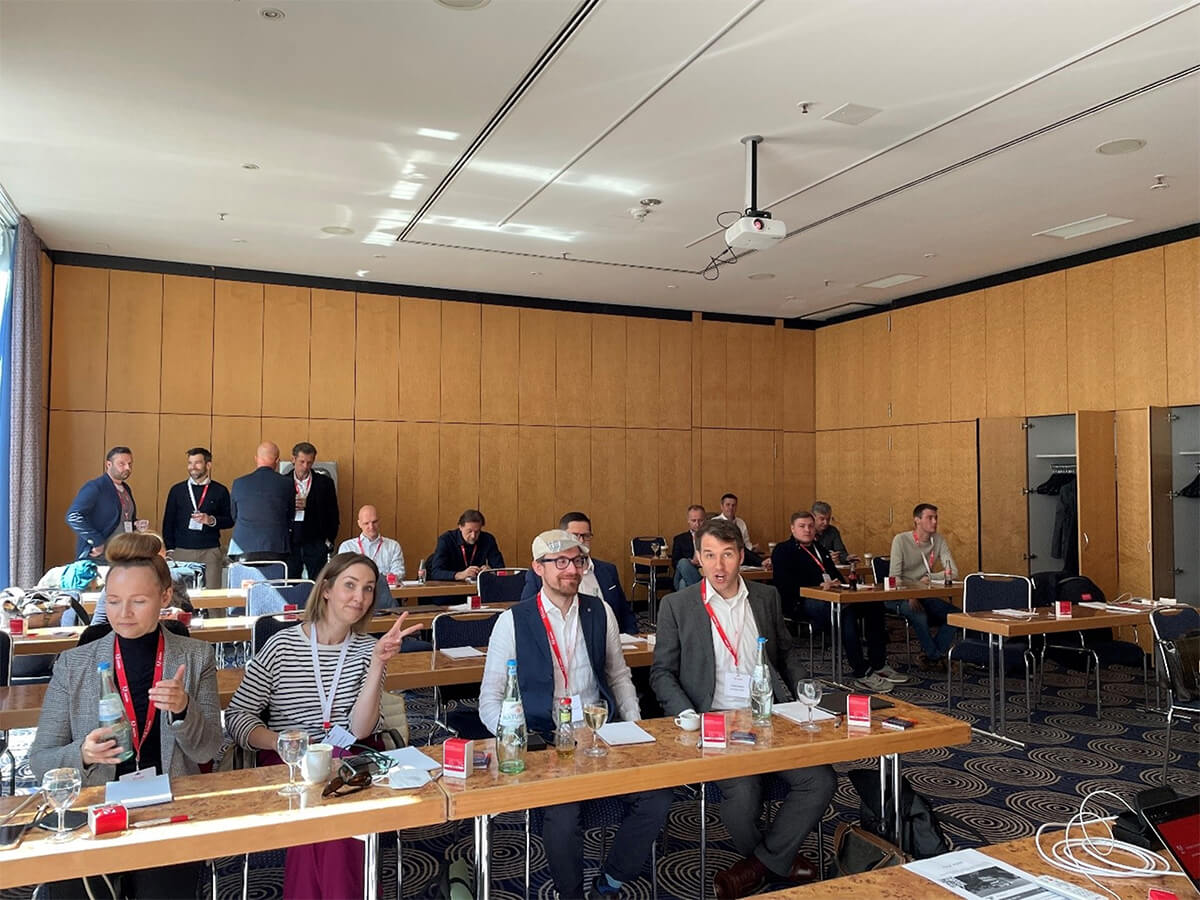 What Adobe Commerce Partner Huddles Was About
The three days event was held in Germany and Switzerland. We participated in the Adobe Commerce Partner Berlin on April 26, 2022, and had an opportunity to interact with industry experts to discuss several pain points of customers and how to address them.
The event had an organised agenda, and we could network with our peers. There were several questions from the audience and the experts answered them to provide better industry insight.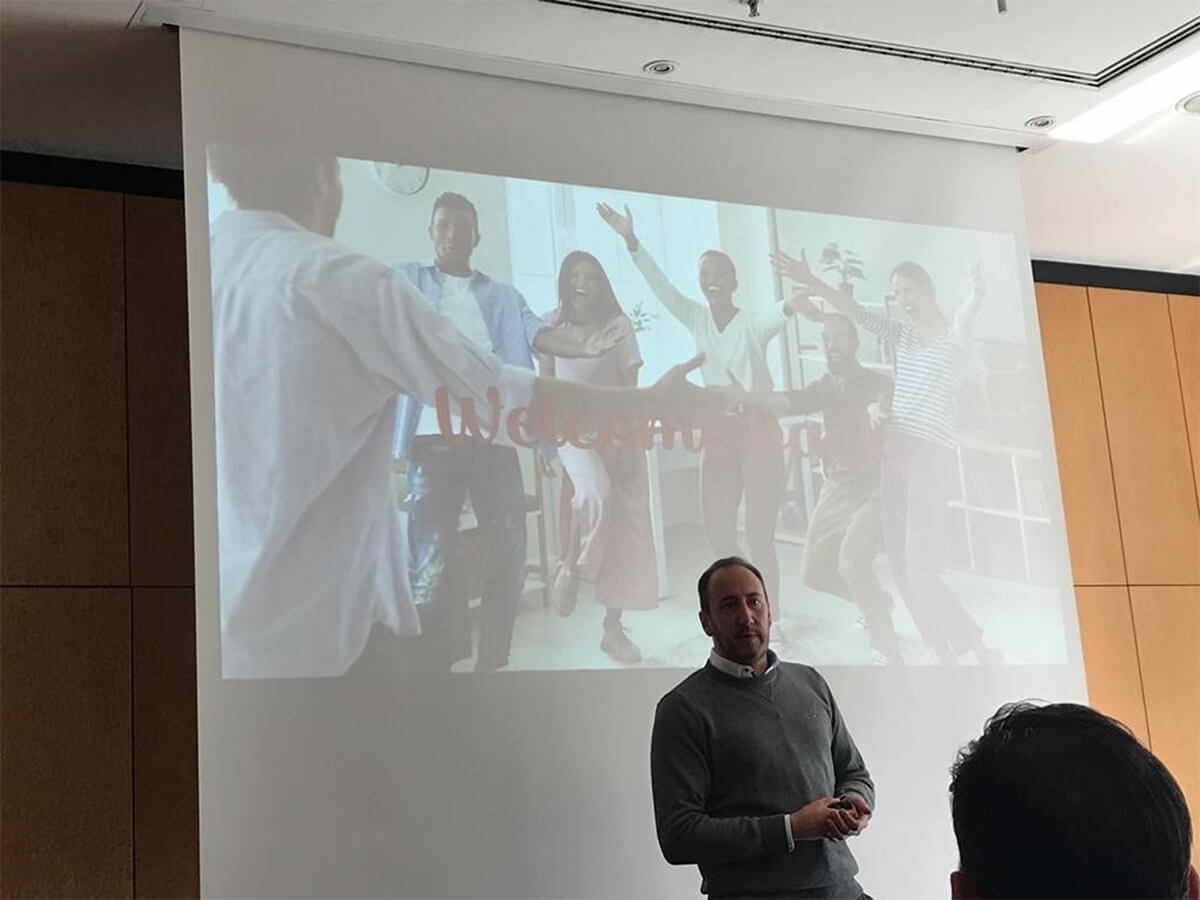 We are always looking forward to participating in such events to strategise and serve a wide range of industries and businesses of various sizes. If you want to get on a call with us anytime, we will be more than happy to extend our support to you.