The process through which companies embed technologies into their operations to promote fundamental change is known as digital transformation. What are the advantages? Increased productivity, increased business agility, and as a result, the creation of new value for employees, customers, and shareholders.
Digital transformation can take many forms, and each company's journey will be different. To improve its client experience, an organisation might implement AI or cloud computing. It might also restructure its supply chain to better utilise machine learning. A business can even make precise predictions about what services customers will desire in a few months and change its operations to match their demands.
If your business demands digital transformation then you must adopt new ideas and execute them to move faster towards your goals. At Ingold Solutions, we help our customers with end-to-end digital services, helping them with an increased ROI.
Experts Say
Digital transformation is critical for all businesses, regardless of their size or industry. Each company's implementation strategy will be different. However, being competitive in an ever-changing business environment necessitates the use of digital technologies.
Let's see what some of the global leaders have got to say about digitalisation:
"In today's era of volatility, there is no other way but to re-invent. The only sustainable advantage you can have over others is agility, that's it." JEFF BEZOS, AMAZON FOUNDER.
"At least 40% of all businesses will die in the next 10 years… If they don't figure out how to change their entire company to accommodate new technologies." JOHN CHAMBERS, EXECUTIVE CHAIRMAN, CISCO SYSTEM.
"You can't delegate digital transformation for your company… You and your executives have to own it! Executives need to engage, embrace and adopt new ways of working with the latest and emerging technologies." BARRY ROSS, CEO AND CO-FOUNDER, ROSS & ROSS INTERNATIONAL.
Difference Between Digitisation and Digitalisation
You must not be confused about the two terms: digitisation and digitalisation. Here we make the concepts clear for you.
The process of converting old information and data into digital forms, such as scanning a photo or document and saving it on a computer, is known as digitisation.
Digitalisation is the application of digital technologies to modify company processes and projects, such as training people to use new software platforms that enable companies to launch products more efficiently. While digital transformation may include digitalisation activities, it affects the entire organisation and extends beyond the project level.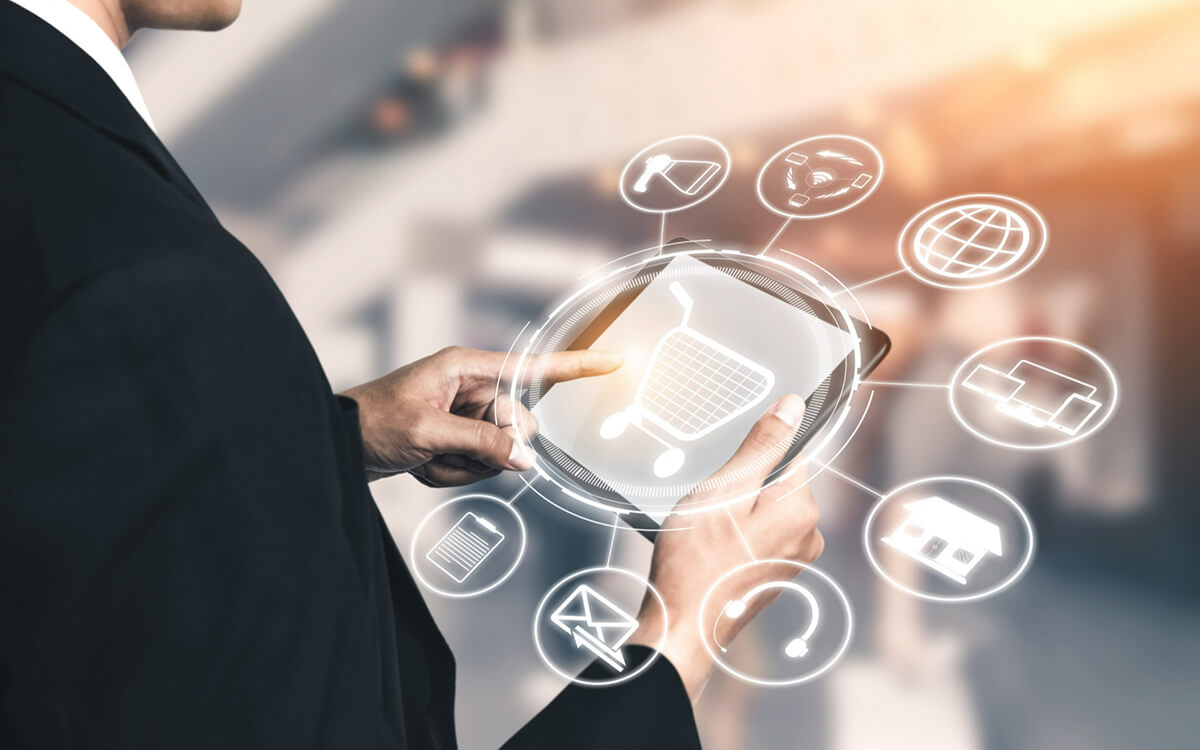 Why Digitalisation Is Necessary?
Digital transformation is a motivating factor for many businesses. Moving data to the cloud, whether public, private, or hybrid, reduces operational costs. It saves money on hardware and software while allowing team members to focus on other projects and upgrade their skills.
Here are some other benefits to consider if you are planning for a digital transformation for your business.
Increased data collection
Most organisations collect huge client data, but the true benefit comes from analysing that data to drive the company ahead. Digital transformation creates a method for acquiring the relevant data and properly integrating it for higher-level business insight.
Better resource management
Information and resources are consolidated into a set of business tools through digital transformation. It merges company resources and reduces vendor overlap rather than using separate software and databases. Digital transformation can bring together applications, databases, and software into a single corporate intelligence repository.
A better customer experience
According to Gartner, more than two-thirds of businesses claim to compete primarily on customer experience.
Consider how your digital transformation may not only help your employees become more efficient, but also provide your customers with smoother and more intuitive experiences. This includes everything from email communications to user portals, digital products, and even the cadence with which you contact new leads.
The ongoing pandemic has pushed companies past the technological tipping point, irreversibly changing the way they do business. According to a new survey, the pandemic has accelerated the adoption of digital technologies by several years, and many of these changes may be here to stay forever.
The acceleration of digitalisation is an inevitable challenge in the retail industry, which often relies on old ways of operating. The way people work has fundamentally changed, and we believe that traditional methods of doing line reviews will become obsolete sooner or later.
How Retail Goes Digital
Digital showrooms, also known as virtual showrooms, are a cutting-edge technology that allows brands and retailers to interact and sell products via the internet. Virtual digital line reviews combine real-time predicted performance data and consumer input to provide retail teams with the information they need to make decisions that will improve sell-through and bottom-line results.
Real-time insights
When teams can't physically meet, large internal groups now have access to tools that streamline and aggregate data. Real-time data insights empower design and planning teams to confidently choose products based on predicted consumer data, resulting in win-win decisions that boost revenue and profits.
Anticipate outcomes
Retailers who use digitalisation, predictive analytics, and the voice of the customer will outperform those that rely on instinct, sales history, or even hope.
Through a combination of technology, advanced analytics, mathematical models, and predictive analytics, digital transformation solutions enable retailers and brands to predict outcomes.
Digitalisation and new technology tools assist retailers in optimising product assortments and retail pricing, as well as determining how much of each item they should carry. At Ingold Solutions, we are already working with several popular retail brands helping them with 360-degree digital transformation. If you want to integrate digital strategies into your retail business and make your customer experience seamless, you must get in touch with us.